The governance structure aims to harmonise the sector views and to achieve a common position for topics of strategic importance towards ERA and DG MOVE.
This includes advice such as relation to other regulatory matters and to Member States issues or concerns.
This Governance Structure shall coordinate the implementation of the complete TAF TSI and TAP TSI provisions except functions linked to retail. In the following this scope is combined under the term "RU/IM Telematics".
In order to be effective governance is adopted with the Steering Committee being chaired by the chairperson of the RU/IM Telematics Joint Sector Group. The diagram below shows the relationship between this organisation and the overall governance structure.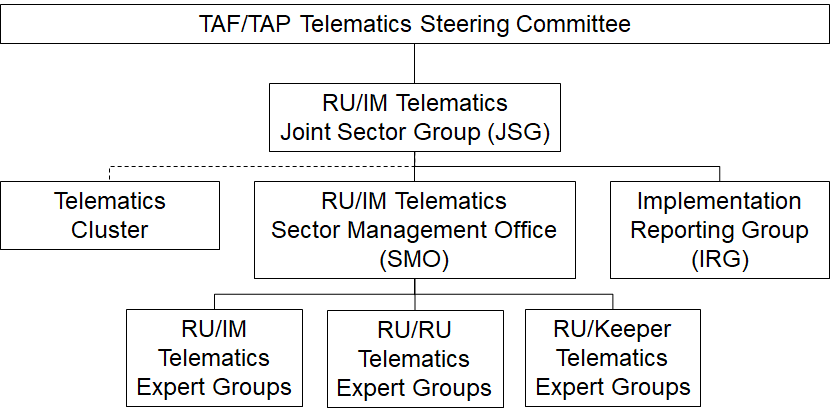 The latest governance structure is described in detail in the 'Telematics Governance, Terms of Reference' document, Version 1.4. It has been approved at the JSG meeting on 15th December 2021 and is attached here.